The following career opportunities are currently available at The Jubilee Centre in Timmins Ontario.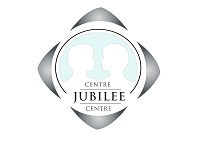 Part-time Program Workers
Jubilee Centre is a community-based addiction agency offering a range of addiction &
concurrent disorders services. We are currently seeking Part-time Program Workers to
complement our team on the residential treatment & rehabilitation unit and on the residential crisis unit
Qualifications/ Requirements
College Diploma in human services.
Currently a member in good standing or, able and willing to become a registered
member with a recognized Ontario regulatory body.
Ability and willingness to commit to the agency's availability and operational
requirements, including rotating shifts and weekends and to carry out domestic duties.
Demonstrated passion for helping individuals with addiction and concurrent disorders.
Relevant work experience, flexible & ability to work under minimal supervision.
Excellent crisis intervention, problem solving skills and stress management ability.
Understanding of diversity & cultural safety.
Proven Intra/interpersonal skills, communication and teamwork abilities.
Valid First Aid, CPR, WHMIS and WMS Core Skills certification.
Assets
Proficiency in both official languages (French and English).
Proficiency in Aboriginal, First Nation, or Métis culture, language, customs and health
Individuals are to forward resumes to:
Centre Jubilee Centre
140 Jubilee West,
Timmins, ON  P4N 4M9
FAX: (705) 267-6882     
We thank all applicants;however only those selected for an interview will be contacted.