Entry Services
This 24/7 service is designed to respond to inquiries from the general public, physicians and other health care professionals, employee assistance workers and corporations, support groups, hospitals and community-based human service agencies and other treatment providers. the focus is usually on intake/screening and support. Many inquiries lead to assessment of individuals who require some level of treatment, or support.
Initial Assessment and Treatment Services
All inquiry contacts that result in assessment are forwarded to this service for mutual investigation of problem areas in an individual`s life. Together, professional staff and clients explore individual, goals and potential solutions. This process is guided by provincially standardized assessment tools and clearly defined admission and discharge criteria, which results in an individualized client treatment plan based on areas of client strengths, need and individual circumstances. Some of the factors considered during assessment include:
Length, intensity and complexity of substance use/misuse, addiction

Physical/psychological/emotional functioning and stability

Presence/absence of support network

Previous treatment and current readiness

Culture, language, diversity and

Commuting distance
In order to assure that individuals receive the most timely, appropriate level of care as close to home as possible, all clients entering treatment at Jubilee, or being referred on to another appropriate treatment. Provider must take part in this process, either at Jubilee or with another appropriate provider who uses the same provincially standardized tools and criteria. Services are offered during regular business hours.
Case Management Services
Jubilee believes that continued monitoring of client progress and client advocacy are important elements in achieving positive client outcomes. Staff constantly monitor and evaluate the gains made by clients throughout treatment and upon completion through established linkages with other service providers. Clients my be "stepped up or down" to the most appropriate level of care as their situation changes. Services are offered during regular business hours.
Community Day Treatment Services
The community day treatment program offers structured counseling, educational and interactive activities and take-home assignments. The program is divided into three separate phases and is designed (although not exclusively) for individuals whose treatment goals may not include abstinence, but are nonetheless near the action stage of change towards achieving a more balanced lifestyle. Services are flexible and suitable for people who require more than a few hours of treatment weekly, but do not require, or are unable to enter residdential treatment services. Clients have the option of participating in one or more of the three phases of treatment.
The program lasts approximately 15 days and is offered during regular business hours.
Residential Treatment Services
The residential treatment service is run as 23 day closed-cycle, 24/7 live-in service.
Often referred to as the "intensive care unit" of the addiction treatment system, this treatment service offers a highly structured, scheduled program of counseling, education, interactive workshops and other related activities in a 24 hour live-in supportive environment. This is a very comprehensive service and the therapeutic element is present in all aspects and components of the programming, which is specifically designed for clients who have a history of serious and persistent problems, related to substance use/addition and co-occuring mental health issues.
The program is divided into three distinct phases and is primarily for individuals whose treatment goals include abstinence from problematic substance ue, are at the action stage of change and ready to implement a more balanced lifestyle. Typically, Clients seeking admission to this program would have had limited success at achieving positive outcomes in other programs of lesser intensity, or may not have in place the necessary support mechanisms conducive to achieving positie treatment outcomes while remaining at home.
Crisis Support Beds "Safe-Beds"
Short-term Residential Crisis Support Beds "Safe-beds" are part of a provincial interministeral Diversion & Service Enhancement strategy which includes other components such as crisis response/outreach, ccase management, supportive housing, court support, etc… Services include in the strategy such as Safe-beds were developed with the aim of diverting clients with clinical needs away from and/or decrease their involvement in inappropriate services within the broader human serie systems including, the criminal justice and hospital-based systems and provide more community-based services and support.
While catchment area includes Timmins and surrounding area generally known as Cochrane South, admissions may be considered from beyond the described area if, the services required cannot be readily accessed elsewhere, the reason(s) for admission are generally consistent with the overall goals of the service and the client meets the admission criteria.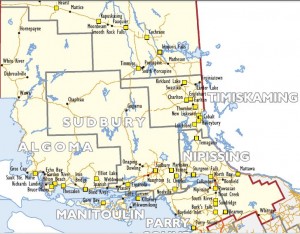 All services offered by Jubilee Centre are funded by the Ontario Ministry of Health and Long-Term Care and are free to residents of Ontario.
Jubilee Centre is designated under the French Language Services Act as an official provider of French language services. On est bilingue!