(SUSPENDED UNTIL FURTHER NOTICE)

Community Day/Evening Treatment Services
The Community Day Treatment Program is approximately 16 days in length, spread over a 28-day period.
This program is offered to clients sixteen years of age and over who are experiencing problems with substance use and/or concurrent disorders.
Day Treatment: Intermediate intensity, including structured group and individual counselling, education, support, interactive activities and take-home assignments while clients reside at home or other suitable environment.
Evening Treatment: Open-ended support/therapeutic group activities offered once weekly over a 10 week span to help clients maintain recovery goals.
In order to be considered for admission to this program, the following will be required:
Assessment
All potential clients must be assessed using provincially standardized Assessment and Discharge Criteria and Assessment Tools prior to consideration for the treatment program. In the Cochrane district, please contact: Jubilee, South Cochrane Addiction Servicesor North Cochrane Addictions Services. Elsewhere, please contact the Directory of Drug and Alcohol Treatment Agencies in Ontario at 1-800-565-8603.
Medical
In most cases, a medical is not required, however, it may become necessary to obtain one depending on individual client circumstances and conditions.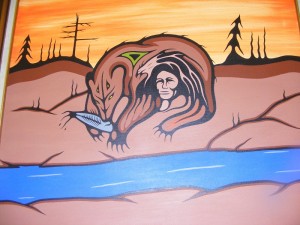 FAQ (Frequently Asked Questions)
Is transportation provided?
No. Incoming clients are responsible for their own transportation to and from the Centre.
Are meals provided?
No. The Centre does not provide meals to clients attending this program. Some days the program schedule will span lunchtime and clients are encouraged to bring their own lunch and non-alcoholic beverage (in original, sealed container). We encourage clients to remain at the Centre during this time.
What should I wear to come to Day Treatment?
Wear comfortable, regular clothes including pants, a shirt and footwear.  Make sure that your chosen clothing does not promote alcohol or drugs. (Ex. Beer brand t-shirts, not allowed) Shoes must be worn at all times. Once inside the Centre, make sure to remove any hat, hood, bandana or scarf.
Can I smoke at the Centre?
You can smoke in the designated smoking area outside of the building at designated times.
Is Program Literature included or do I need to buy it?
Basic Program literature is provided free of charge. Supplemental recovery related materials are available at a nominal fee. A price list is available for consultation.
What kind of items am I not allowed to bring to the Centre?
The possession, trafficking of alcohol and other substances is strictly prohibited and will not be tolerated. The use of alcohol and other substances to the point of intoxication while actively involved in the program and present at the agency is strictly prohibited and will not be tolerated. Also, don`t bring your cell phone, cameras, video cameras or any other recording device inside the Centre.
Are there any other meetings available at the Jubilee Centre?
Yes. Day clients are encouraged (but not required) to attend the Centre`s in-house meetings. Monday is Narcotics Anonymous at 8pm and on Wednesday it is Alcoholics Anonymous.
Can I bring my personal property to the Centre?
Coats, backpacks, bags, purses, etc.… will be secured. However, Jubilee Centre is not responsible for such items in addition to money and other valuables that are lost or stolen. It is advisable to leave valuables at home.
Days/Hours of Operation: 
Day Treatment: Normally, Monday to Friday for 4 hours a day (exclusive of individual counselling) Duration is 16 days over a 23-day period.
Evening Treatment: Normally, Wednesday evenings for 2 hours from 6pm to 8pm
Contact: 705-268-2666
Tammy Linekar, Clinical Supervisor  tammy@jubileecentre.ca
N.B. Information herein is subject to change without notice. In case of discrepancy, please contact the agency directly.
**Additional assessment information may be required depending on individual client circumstances and situations. **